Benny Afroe – a young, fresh, musically trained, exceptional African talent on the cusp of taking on the global music scene. Creating waves on the street with his dress sense and music, this guy has it all! His sound is a blend of everything we love here at COA; Hip Hop, RnB, Pop, and Trap Soul with a hint of Afro-Fusion inspired by the 80s!
Diwala, what's it about?
It means it's going down. So the single is typically just about a party. A day where it is going down; the guys are drinking, they're joking with girls, they're on the road and it is literally just about having fun that day. It's basically about a day where everyone is having a good time. 
What made you want to take on this 80s sample?
I am stuck in the 80s and 90s era. I am obsessed with it. So I listen to a lot of music from that time and I was listening to a SA band from the 80s, I heard this sample that was ringing in my head and I was like, let's try something with this and we got in the studio, put it together and it worked out. I was so happy because that is my vibe, I admire artists from the 80s and 90s so much. I really feel that they put their soul, sweat, and tears into the work that they put out back then and that is why I'll forever be a fan of those guys!
Who is your favourite artist from the era?
It's tricky, so tricky. But globally I'd have to say the legend himself Michael Jackson and in Africa, I would say the Brenda Fassies and lucky Dube's, the legends you know?
How did you come to choose King Monada to feature on the track?
It wasn't even the plan to have him in the song when it first came out. I was recording the song and I was like this song needs something and then the next day I was driving past somewhere and I heard a king Monate song and I said that's it, that is what's missing. Then I hit him up. Sent him the song and he was excited. I didn't even think he was gonna hop on but two days later he sent me the song and it was exactly what I had envisioned. 
What was it like to be invited to showcase at the south by southwest conference and festivals in Texas?
I think it was eye-opening for me because you never really know that people are watching like that. You just think of your own niche market and niche fans that you cater to. You never  know that someone out there is watching so when I got that invite it was so crazy to me because it showed that people were really watching. Besides the fact that corona kinda fucked it up for me, the invite itself was great enough as it let me know that I was on the right track.
How would you describe your sense of style, do you think it correlates with the type of music you create?
My sense of style,  I take a lot of inspiration from the 80s and 90s. As I said, I am obsessed with that era. Growing up I used to listen to your Jackson 5s, your Michael Jackson's, the Manhattans, the spinners, those guys. And I've always said that when I grow up I don't wanna just make cool music but I want to look just as cool and so I take some classical pieces and try and match it up with the urban hype beast stuff that you see and that's basically more or less my style. I wear whatever feels right and is comfortable. 
In terms of does, my music correlates with my style, I don't know you know because the music that I make is more calm, more subtle but with my dress sense I tend to go off the rails, I go ham. People ask me like "yo what are you wearing, what is this stuff?" when I go out and I like that. So I don't think it's always on the same lane but most of the time I'd like to think so because I'm experimental in both fields. 
What can we expect from you this year?
I'm working on so much stuff but I'm shooting videos for some of the music I've already released, I'm looking forward to that. I'm also looking at dropping my EP, right now I'm just cleaning it up, making sure everything is perfect and that everything is clean. But most importantly making sure that I stay banging all the time! 
Drip Sundays, what made you want to start the event?
Uhmmm you know, I just love people looking good and I love seeing people vibe. For me, it was just an opportunity to have creatives come together and network, a place for artists to exchange numbers, to see like-minded people sharing ideas – different people from different walks in the creative culture just coming together and saying "yo, we're here together, let's connect" that was the vision with drip Sunday's.
Would you say your dad being a bass guitarist inspired you to take music seriously as a career?
Yeahhh he did but he never directly inspired me, like he never wanted me to become a musician – during his rehearsals he'd tell me to get out and Everytime I picked up a guitar he was like "grab a book" and it's almost ironic how I landed right where he didn't want me! It's crazy, but I feel like subconsciously he played a huge role in my life because I really loved the music. When you like something that you're not really suppose to have, you want it more and he did exactly that. The fact that he didn't want me involved in this industry, made me want it even more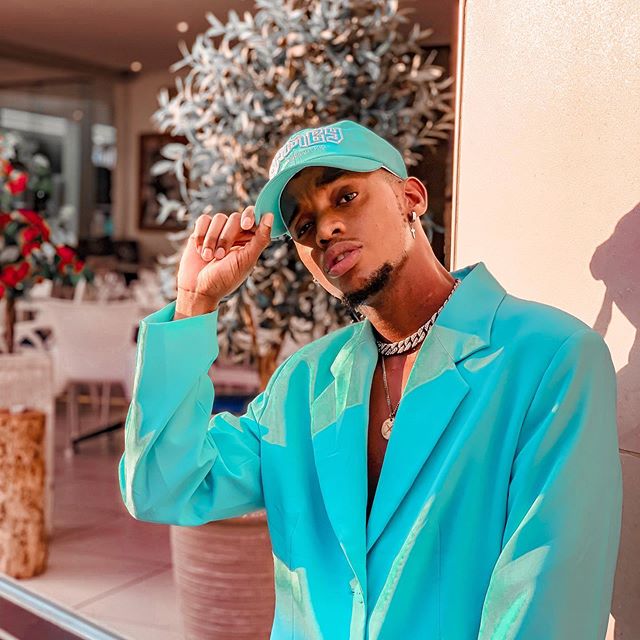 Where do you see yourself in 10 years?
I wanna be in a position where I can look back and say that everything I ever wanted to do as a creative I've stuck to. I don't ever wanna be in a position where I have regrets and I'm saying to myself, I should have done this, why didn't I do that?  Everything that I do needs to be authentic, a true reflection of where I am in that particular moment so that I can keep track of myself! And I just wanna have an impact on people's lives! That's where I wanna be and I feel like it will only get better with time and the more I create and get in touch with my people. But simply, If I see myself alive in 10 years and still making music. I'm good! 
Listen to his new single here;