Remember Ghana's Dancing Pallbearers?
During the peak of the covid-19 pandemic their videos received local and international attention, making waves on international platforms and taking over social media timelines. Videos went viral depicting the team demonstrating their casket-carrying skills by orchestrating a choreographed routine, lifting it and lowering it, and even sitting on the floor if need be.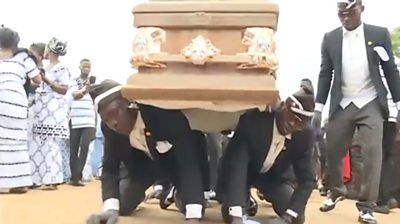 The group is now worth more than a million dollars. The Dancing Pallbearers crew created the video meme on April 7 and auctioned it on NFT.
The figure places the meme among the most valuable NFTs in the world, having surpassed the million-dollar level.
The highest bidder, 3F Music, came tops in the bidding round, which saw the Coffin Dance meme sold for $1,046,079.54 (327.00ETH) on Saturday, April 9.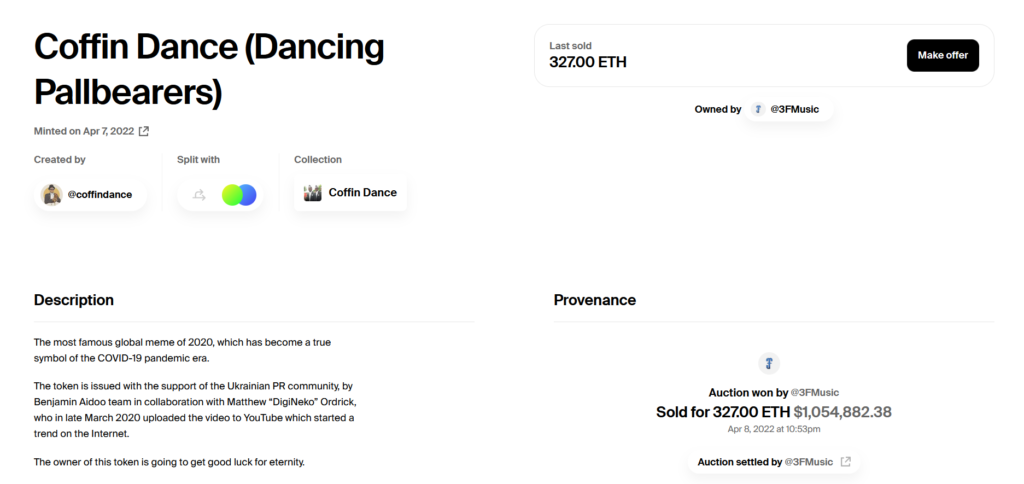 The pallbearers have pledged to donate 25% of the proceeds from the auction to Ukrainian charities to help ameliorate the hardship brought about by the ongoing war with Russia.
Taking to social media after the sale, the leader of the Pallbearers, Benjamin Aidoo, congratulated the Dubai-based music production company on winning the bid.
This groundbreaking procurement means the 3F Music becomes the official owners of the Coffin Dance meme.